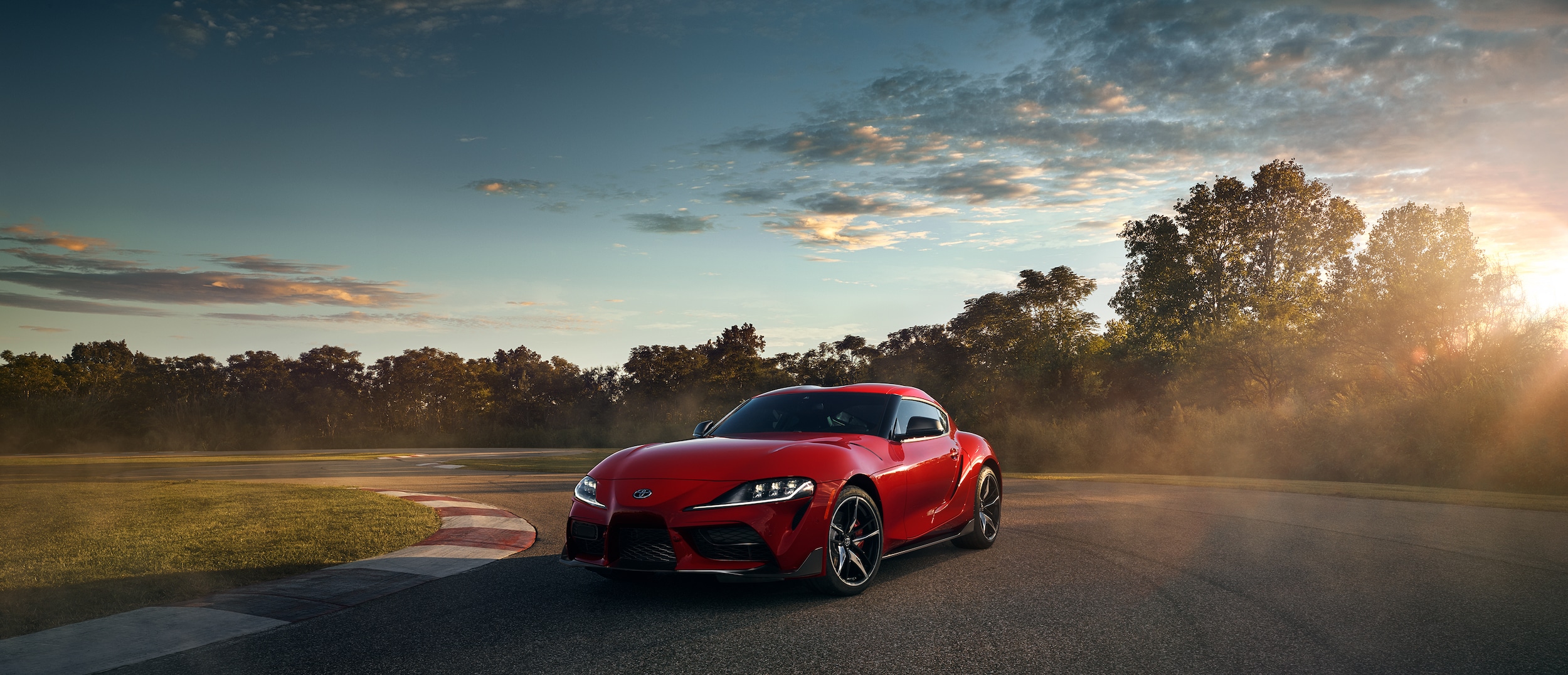 Experience pure, unadulterated exhilaration behind the wheel of the new Toyota GR Supra - Available for sale or lease here in Mays Landing, NJ at Shore Toyota
The Toyota brand is no stranger to producing cars that have become veritable household names. After all, with the longevity of models like the Toyota Camry and Toyota Corolla, you'd be hard-pressed to find someone from Atlantic City to Philadelphia who doesn't know the Toyota brand by reputation at the very least. But while it's no secret that Toyota has many well-known nameplates, some have achieved an almost legendary status…and one such model recently made its triumphant return to the lineup.
It's not an exaggeration to say that the new Toyota GR Supra is an automotive icon and a veritable love letter to performance driving. Absent from the lineup since 2002, the new Toyota GR Supra is back on our showroom floor, and though it may seem cliché to say, it's undoubtedly better than ever. From its sculpted, athletic, and aggressive new looks to the veritable plethora of performance-oriented features it packs into its sleek form, the new Toyota GR Supra is an absolute must-have for anyone looking to attract the eye of every passerby as they cruise around the greater Atlantic City and Philadelphia areas. And if you're interested in buying or leasing the new Toyota GR Supra, the best place to do so is right here in Mays landing at Shore Toyota.
Make an Inquiry
* Indicates a required field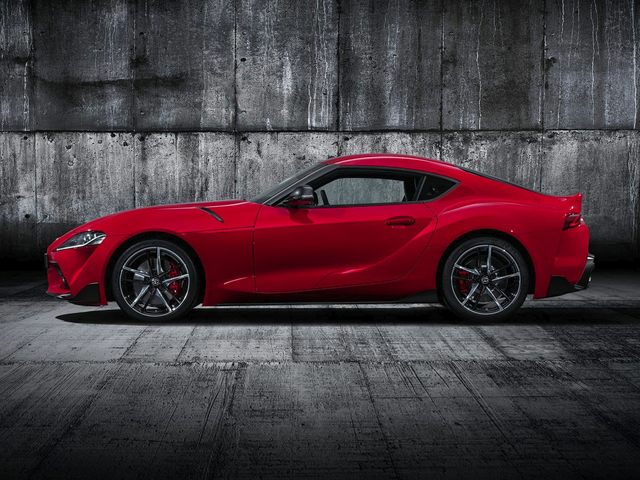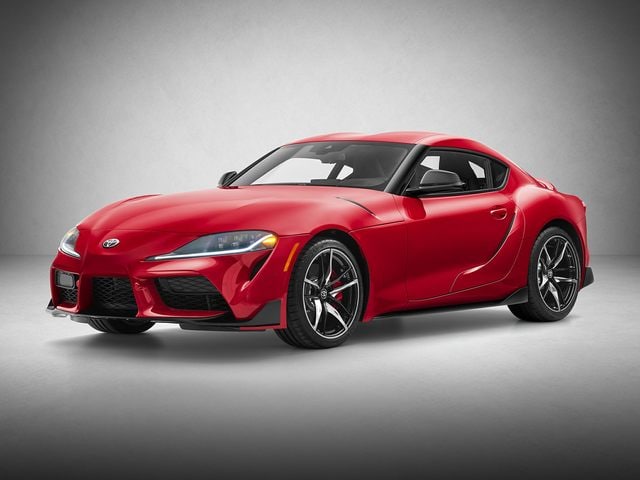 Design
Before you slip behind the wheel of the new Toyota GR Supra, it's important to just take a moment to drink in its design. In a word, it's absolutely stunning. Curvaceous and dramatic, the new Toyota GR Supra cuts a silhouette that's unlike any car on the road. There's no mistaking it for the competition, and in our humble opinion, the new Toyota GR Supra has no competition on the stylistic or performance fronts.
Of course, even beyond the broad strokes of its design, there's a ton of fine little details that automotive enthusiasts are sure to appreciate. Its LED head and tail lights are crisp and emotive, its wide track gives its front end a hungry and aggressive look, and even its side air vents that reduce turbulence and improve aerodynamics have been styled into sharp slashes that naturally incorporate into the alluring exterior of the new Toyota GR Supra. All told, if they ever start showcasing cars beside fine art at the Louvre Museum, you can be certain that the new Toyota GR Supra will be the one of the first on display.
Performance
Okay, let's get down to brass tacks and start talking power because the new Toyota GR Supra is practically a monument to it. Motivated by a turbocharged 3.0-liter inline six-cylinder engine mated to a responsive 8-speed automatic transmission, the new Toyota GR Supra is no slouch on putting the rubber to the road, boasting impressive output figures of 335 horsepower and 365 pound-feet of torque. Dip into its available Sport Mode and you can post up a 0 to 60 mph time of about 4.1 seconds.
Of course, while the new Toyota GR Supra is plenty pleasant to drive on the roads of Vineland and Turnersville, it's most at home when you turn it loose on a track. Thanks in large part to features like its broad track, short wheel base, electronically controlled rear differential, adaptive variable suspension system, and available Brembo® performance brakes, the new Toyota GR Supra carves corners with an agility that most sports cars could only dream of and makes short work of straightaways to boot.
Interested in taking a test drive with the new Toyota GR Supra?
Get in touch with the team here at Shore Toyota to reserve a spot to do so today.